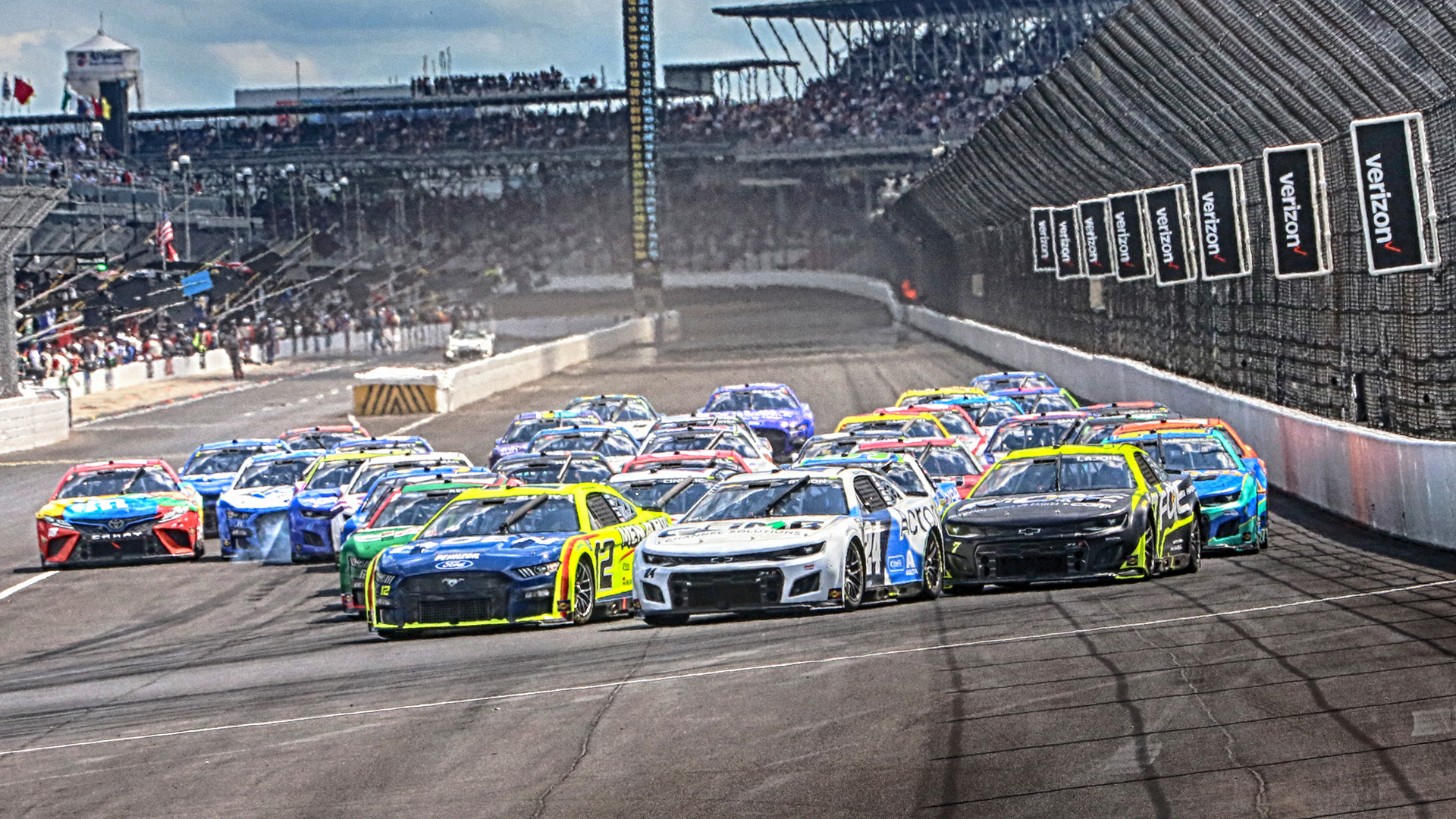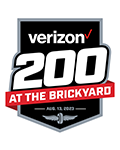 Brickyard Weekend Tickets Now Available
Brickyard Weekend Returns Aug. 11-13
Brickyard Weekend Schedule
See a new chapter of NASCAR history unfold Sunday, Aug. 13! The NASCAR Cup Series will take on the thrilling 14-turn, 2.439-mile IMS road course on a race weekend steeped in IMS heritage. NASCAR's best will lay it all on the line to become the next NASCAR Cup Series winner on the IMS road course. Who will it be?
August 11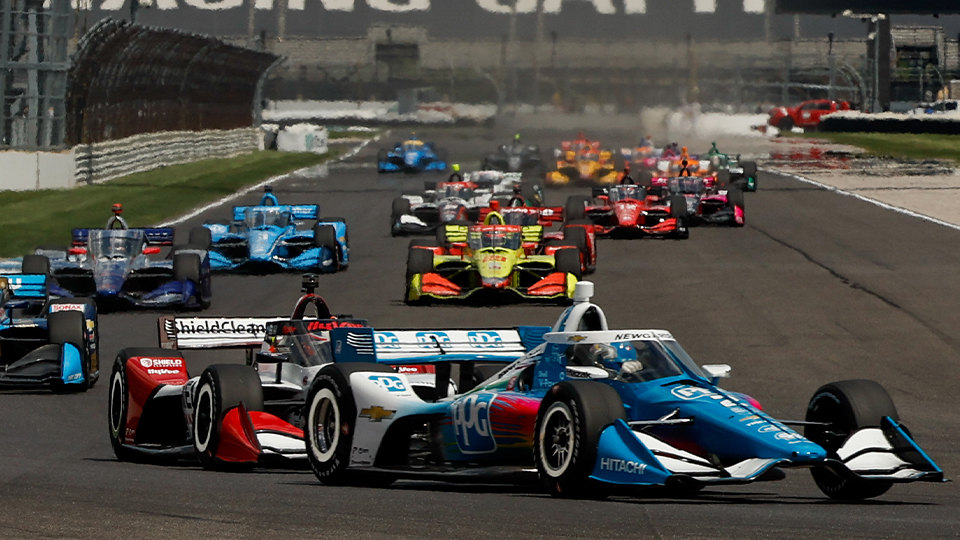 INDYCAR Practice + Quals
INDYCAR hits the track on Friday, Aug. 11 for practice and qualifications for the Gallagher GP.
August 12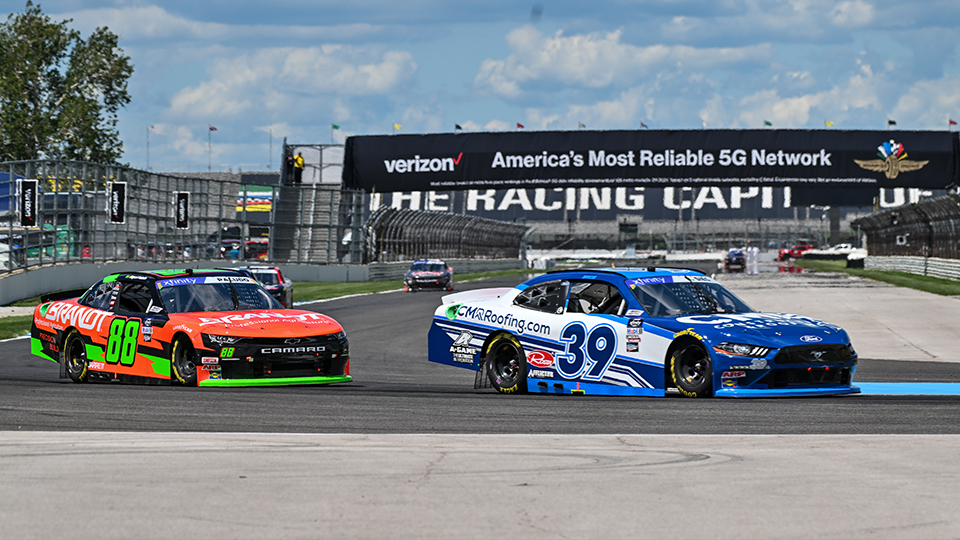 Xfinity / INDYCAR Doubleheader Race Day
Two times the action. Two times the excitement. All in one day. Be there as the NTT INDYCAR SERIES and the NASCAR Xfinity Series share the thrilling 14-turn, 2.439-mile IMS road course
August 13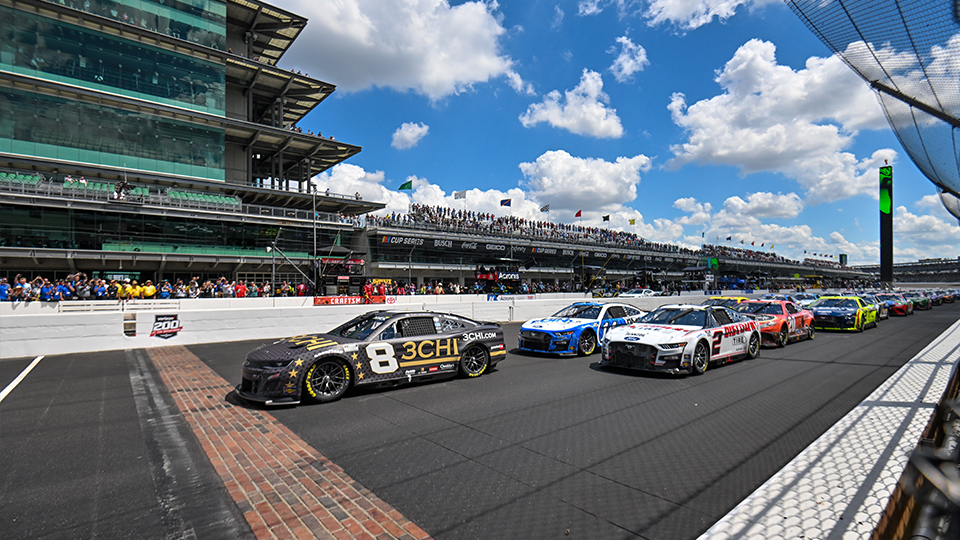 Verizon 200 at the Brickyard
Don't miss the drama and excitement of the NASCAR Cup Series at the Racing Capital of the World with the Verizon 200 at the Brickyard!
Brickyard Weekend News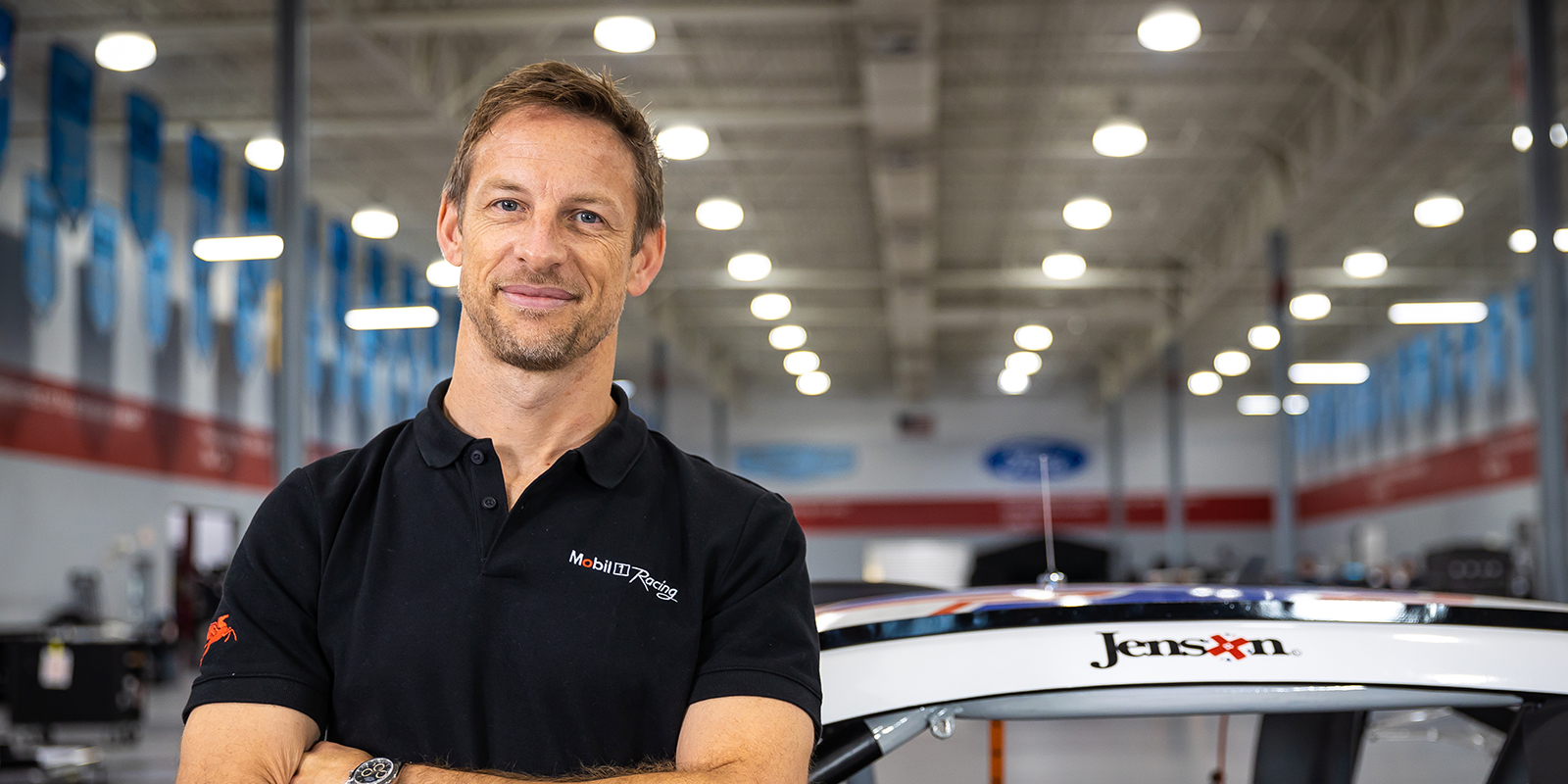 F1 World Champion Button To Race in Verizon 200 at the Brickyard
Jenson Button is no stranger to the Indianapolis Motor Speedway road course, but he will tackle the circuit for the first time since 2007 in an interesting new challenge this August.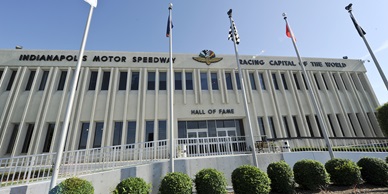 Cindric, George Comprise Class of 2023 for IMS Hall of Fame
Cindric and George will be formally celebrated at the Hall of Fame Induction Ceremony and Dinner presented by Shell and supported by National Bank of Indianapolis on Friday evening, May 26 at the Indiana Roof Ballroom.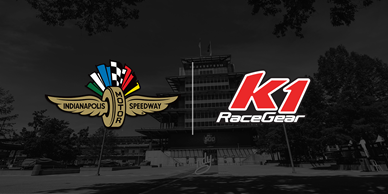 Racing Gear Manufacturer K1 RaceGear, IMS Announce New Partnership
As part of this multiyear partnership, K1 will supply fire suits for IMS Track Rescue, Recovery and Medical staff.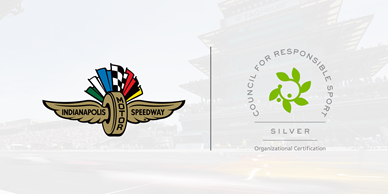 IMS Becomes First Sport Venue To Receive Silver Responsible Sport Certification
Indianapolis Motor Speedway (IMS), home to the largest single-day sporting event in the world, the Indianapolis 500 presented by Gainbridge, is the first sport facility to achieve organizational certification through the Council for Responsible Sport (Council).
NASCAR Race Recaps
Brush up on IMS history with these year-by-year race recaps of the nearly three decades of NASCAR at IMS.

NASCAR heads to COTA this weekend. Tune in to Fox at 3 p.m. (ET)

View Schedule

<script>ttq.track('Browse')</script>