Brickyard Weekend Schedule
See a new chapter of NASCAR history unfold Sunday, Aug. 13! The NASCAR Cup Series will take on the thrilling 14-turn, 2.439-mile IMS road course on a race weekend steeped in IMS heritage. NASCAR's best will lay it all on the line to become the next NASCAR Cup Series winner on the IMS road course. Who will it be?
August 11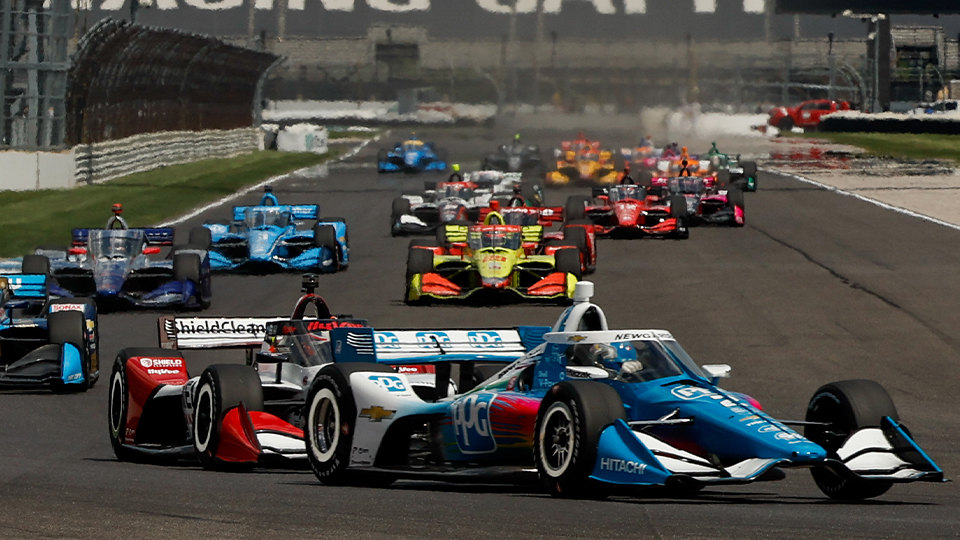 INDYCAR Practice + Qualifying
INDYCAR hits the track on Friday, Aug. 11 for practice and qualifications for the Gallagher GP.
August 12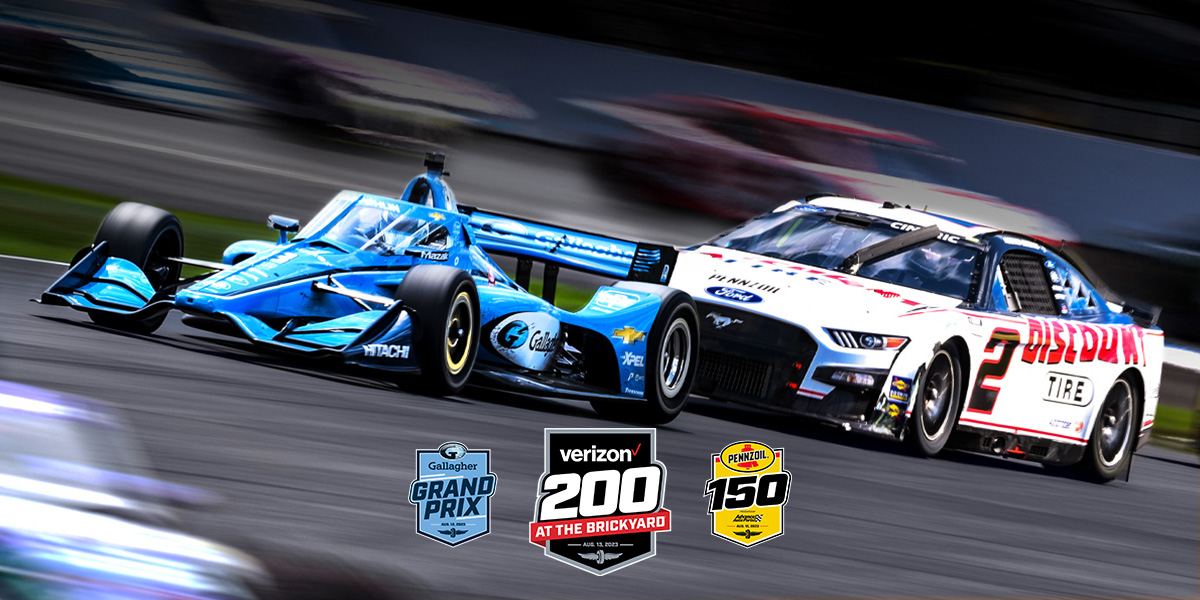 Xfinity / INDYCAR Doubleheader Race Day
Two times the action. Two times the excitement. All in one day. Be there as the NTT INDYCAR SERIES and the NASCAR Xfinity Series share the thrilling 14-turn, 2.439-mile IMS road course
August 13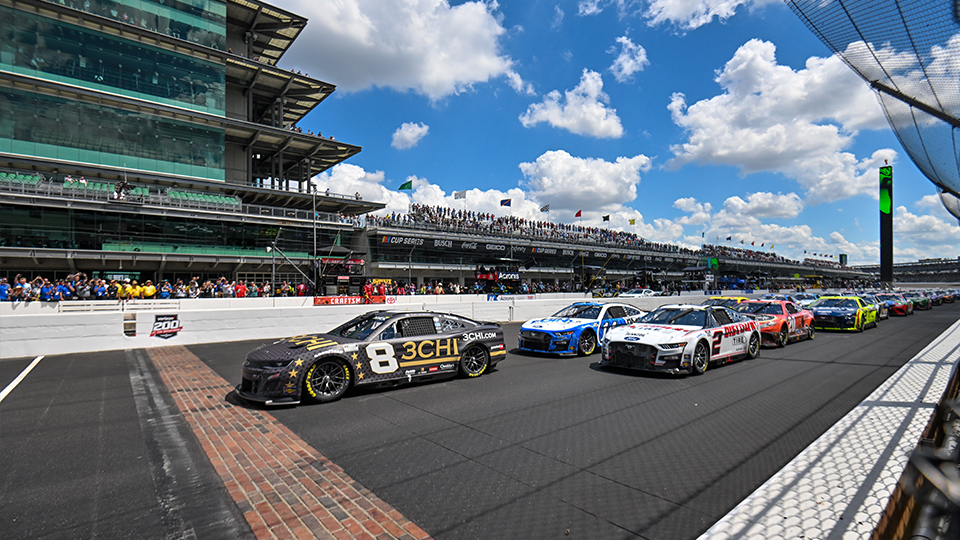 Verizon 200 at the Brickyard
Don't miss the drama and excitement of the NASCAR Cup Series at the Racing Capital of the World with the Verizon 200 at the Brickyard!
Brickyard Weekend News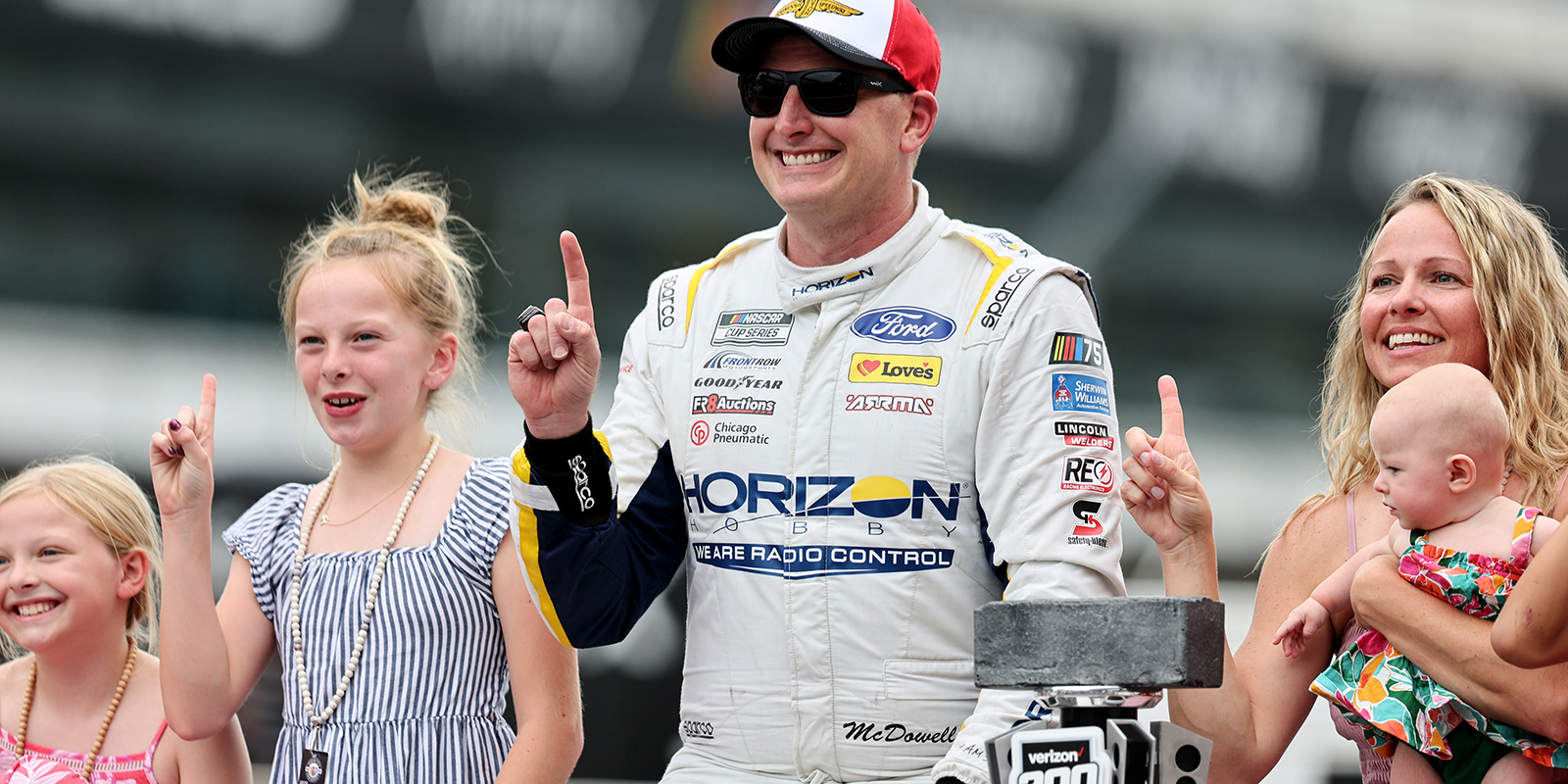 McDowell Dominates To Win Verizon 200 at the Brickyard
Michael McDowell led 54 of 82 laps on the IMS road course for his second career NASCAR Cup Series victory.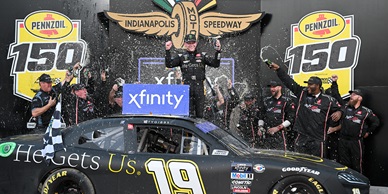 Gibbs, Dixon Take Checkered Flags; Suarez to Start from Cup Pole
Ty Gibbs dominated the Pennzoil 150 at the Brickyard presented by Advance Auto Parts NASCAR Xfinity Series race, while Scott Dixon held off Graham Rahal to make history by winning the Gallagher Grand Prix NTT INDYCAR SERIES race on the 14-turn, 2.439-mile road course.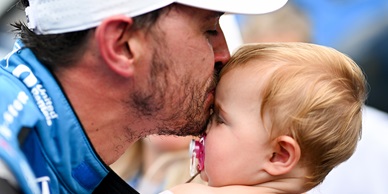 Rahal Powers to Pole, McElrea Wins INDY NXT Race To Start Brickyard Weekend
Graham Rahal took the top qualifying spot for the Gallagher Grand Prix, while Hunter McElrea won the INDY NXT by Firestone race from the pole Friday on the IMS road course.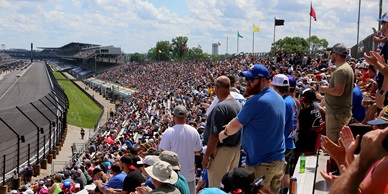 Brickyard Weekend Fans Encouraged To 'Plan Ahead' with IMS.com
Helpful information for fans attending Brickyard Weekend, featuring four races from NASCAR and INDYCAR at IMS.