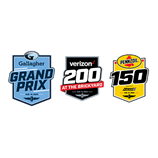 COMMUNITY INITIATIVES
BRICKYARD Weekend
The Community Celebration of the NASCAR-INDYCAR Brickyard weekend engages race fans of all ages and encourages them to show off their racing passion at the place Where Racing Never Stops. IMS and the Indianapolis community have united to offer fans several opportunities to show their passion for the Indianapolis Motor Speedway, NASCAR and INDYCAR this July!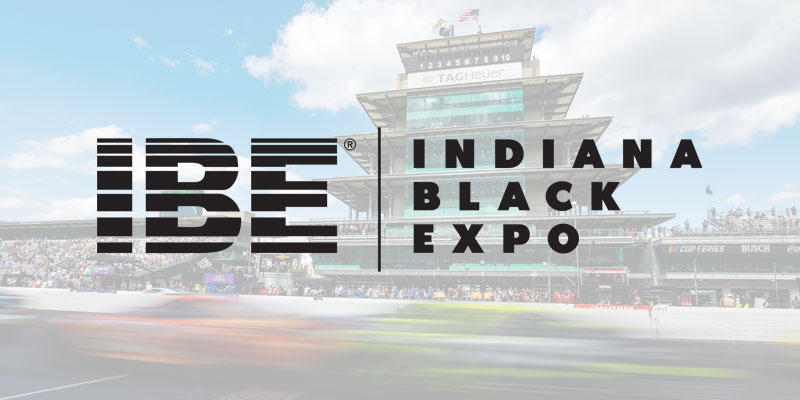 Indiana Black Expo
Join IMS at Indiana Black Expo's 52nd Summer Celebration on July 14th through the 16th, for one of the largest cultural events in the country! Be sure to come out for a great time and check out our booth to learn more about Brickyard Weekend. Visit Indiana Black Expo's website at Summer Celebration for tickets and more information.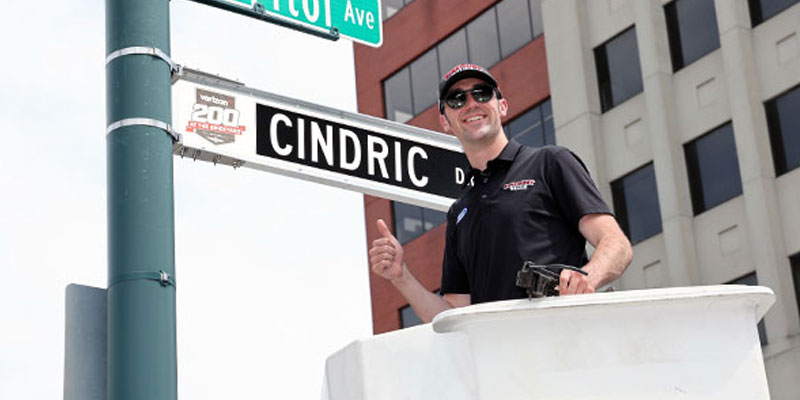 WELCOMING DÉCOR
Speedway isn't the only place you can see things related to one of the biggest motorsports weekends of the year. When you visit Downtown Indianapolis from mid-July to Brickyard Weekend, find NASCAR and INDYCAR drivers on renamed street signs! Find your favorite driver's street sign using our (insert driver street sign map), take a photo with the sign, and tag @IMS when you post it on social media.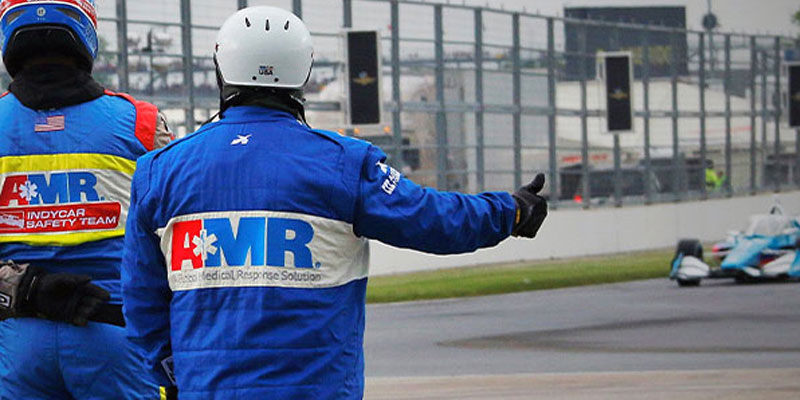 GLOBAL MEDICAL RESPONSE & IMS
Global Medical Response, parent company of the American Medical Response and proud sponsor of the AMR Safety Team, and the Indianapolis Motor Speedway have partnered to offer complimentary Verizon 200 at the Brickyard tickets for Central Indiana first responders. The Verizon 200 at the Brickyard, which takes place on Sunday, August 13 at the Indianapolis Motor Speedway, will feature the stars of the NASCAR Cup Series on the IMS road course. GMR and IMS are proud to recognize all first responders and their contributions to our community.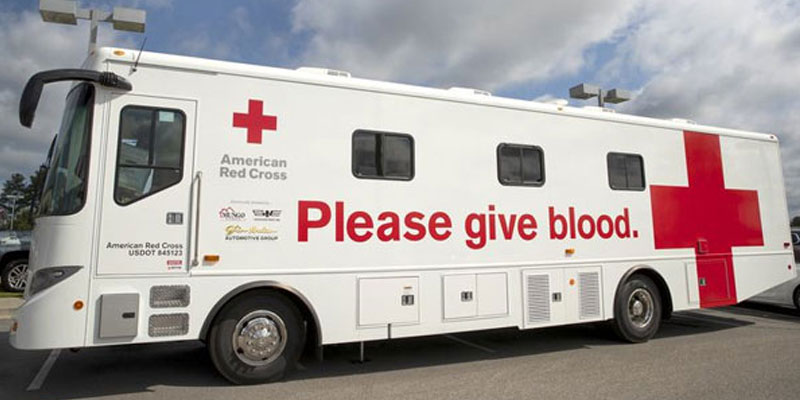 DONATE BLOOD
The Racing Capital of the World is proud to partner with the American Red Cross. To register, visit the American Red Cross Blood Services website, enter your zip code and select the location nearest you. Don't miss this opportunity to give back to the community and help our neighbors in need of blood.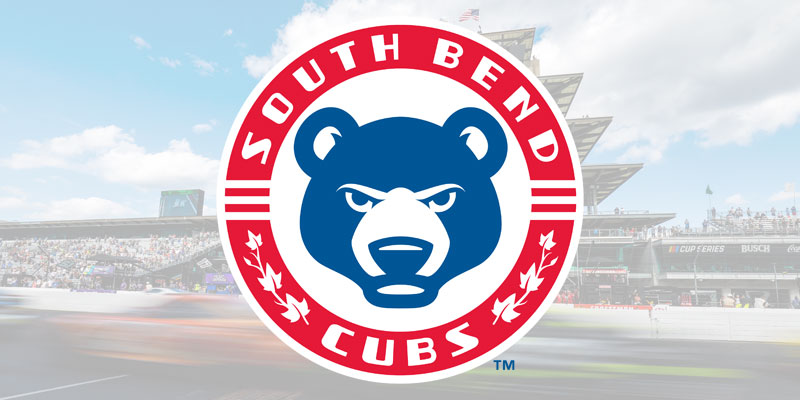 SOUTH BEND CUBS THEMED NIGHT - AUGUST 3
On August 3, The Brickyard is coming to South Bend! While the South Bend Cubs take on the Wisconsin Timber Rattlers, enjoy Brickyard themed promotions and opportunities to win prizes from The Racing Capital of the World! Visit the South Bend Cubs website to secure your tickets!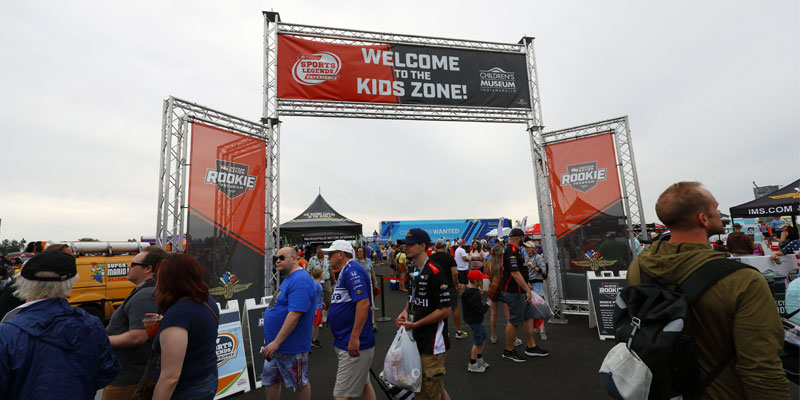 INDYCAR NATION ROOKIE ZONE - FAN MIDWAY
Head over to the INDYCAR Nation Rookie Zone located directly at the Fan Midway for free music, dancing, activities, games, and prizes. This is also an opportunity to learn more about the fastest free youth program and how you can be involved!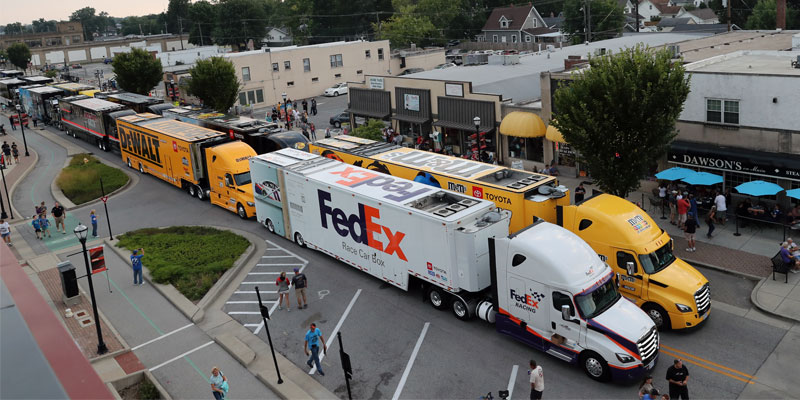 HAULER PARADE
There is no better way to get ready for an action-packed Brickyard Weekend at the Indianapolis Motor Speedway than by attending the return of the Hauler Parade! Come on out to Main Street in Speedway Thursday, Aug. 10 from 5-7 p.m. as NASCAR roars into Indianapolis and their gleaming, colorful Haulers are on display. IMS and NASCAR are collaborating with the Town of Speedway and Main St. Businesses for this free event that will engage families and fans of all ages with free entertainment, kid-friendly activities, photo opportunities and more! Plus, Main Street restaurants will be open and ready to serve your favorite food and drinks!