Formula One World Championship
The Formula One World Championship raced at the Indianapolis Motor Speedway from 2000-2007 in the United States Grand Prix at Indianapolis. F1 competed on a 13-turn, 2.605-mile road course at IMS that run clockwise - the opposite direction of the oval events - and incorporated the iconic front straightaway, a newly built infield road section, the short chute between Turns 1 and 2 of the oval and Turn 1 of the oval.
IMS and Formula One officials announced in 1998 that F1 would return to the United States for the first time since 1991 at Phoenix with the inaugural United States Grand Prix at Indianapolis in 2000. The Speedway embarked on a multimillion-dollar construction project that involved the building of the new road course, pitside garages and suites, a new media center and a majestic new Pagoda control tower.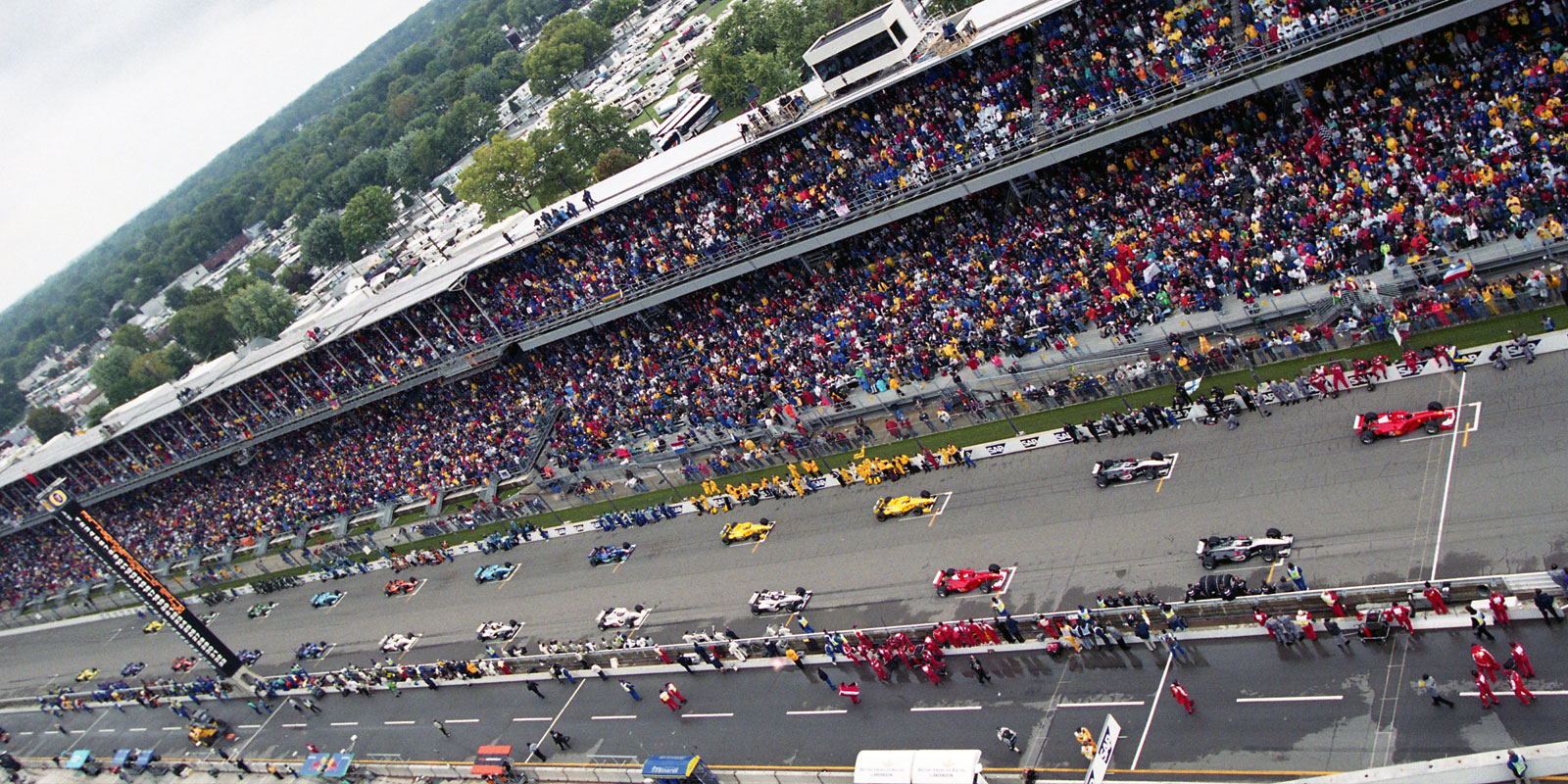 Quick Facts
Most victories: 5, Michael Schumacher (2000, 2003-2006)
Most poles: 4, Michael Schumacher (2000-2002, 2006)
Youngest winner: Lewis Hamilton, 22, 2007
Oldest winner: Michael Schumacher, 37, 2006
Closest margin of victory: 0.011 of a second, Rubens Barrichello over Michael Schumacher, 2002
Widest margin of victory: 18.258 seconds, Michael Schumacher over Kimi Raikkonen, 2003

Seven-time World Champion Michael Schumacher of Germany was the king of F1's run at Indianapolis, winning in five of his seven starts at the event between 2000-2006. He also won four poles. Lewis Hamilton of Great Britain won the race as a rookie in 2007, becoming the first driver of African descent to win a race at IMS.
The inaugural United States Grand Prix at Indianapolis was a rousing success in 2000, with a capacity crowd. For its efforts in organizing and promoting the race, IMS won the Formula One Constructors Association Award, presented to the best promoter and event organizer in Formula One each year.
But the United States Grand Prix at Indianapolis had two controversies during its eight-event run at IMS. In 2002, Schumacher slowed dramatically while leading on the last lap to orchestrate a tie at the finish with Ferrari teammate Rubens Barrichello. He slowed too much, handing Barrichello a victory by .011 of a second.
In 2005, only six cars competed in the race due to problems with tires supplied by Michelin. The cars using Michelin tires withdrew from the race after the formation lap, leaving only the six cars that competed on Bridgestone tires to run the race.
After the 2007 United States Grand Prix at Indianapolis, Indianapolis Motor Speedway CEO Tony George and Formula One Management Ltd. CEO Bernie Ecclestone mutually agreed to not schedule Formula One racing in 2008 at Indianapolis.