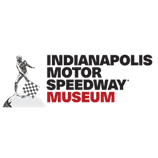 Indianapolis Motor Speedway Museum
Explore the Rich History of the Indianapolis Motor Speedway and Auto Racing!
The Indianapolis Motor Speedway Museum's mission is to preserve and share one of the world's premier collections of automotive and motor racing vehicles and artifacts, with special emphasis on the Indianapolis 500-Mile Race.
For the latest information on IMS Museum exhibits, tours, membership benefits and special events, please visit the Museum's official website.
Located within the famed 2.5-mile Indianapolis Motor Speedway oval, the IMS Museum collection encompasses automobiles and artifacts representing more than a century of Indianapolis 500 culture, drama and competition, plus vehicles representing NASCAR, Formula One, American short-track racing, drag racing and motorcycles.
The Indianapolis Motor Speedway Hall of Fame – comprised of drivers, team owners and personalities who have had a significant impact on IMS – is also housed at the Museum.
The IMS Museum is operated by the Indianapolis Motor Speedway Foundation, a not-for-profit, 501(c)(3) entity, which relies on individual memberships, sponsor partners and philanthropic donations for much of its operating budget. Information on memberships, track tours and exhibits is available at the Museum's website.
The Museum is open every day of the year except Thanksgiving and Christmas, offering a variety of track and "behind the scenes" tours, depending on weather and track availability.
The building also houses two Indianapolis Motor Speedway gift shops, and the track's retail photography store and archives. In addition to the Museum's website, news and information is available at (317) 492-6784, or on the Museum's Twitter, Facebook and Instagram pages.
MUSEUM ADMISSION
Adults (age 16 and up) $15 (Museum members are always FREE)
Seniors (age 62+)

$14

Youth (6-15)

$8

Children (up to age 5)

FREE
Entrance into the grounds is free of charge on non-event days. However, during events the Indianapolis Motor Speedway charges an admission fee or requires a ticket to get onto the grounds. This general admission fee or ticket price does not include admission to the Museum.
Please note the event dates and fees for 2023 IMS Events below:
October
Oct. 6 – $20 IMS Gate Admission (Indy 8 Hour) + Museum Admission
Oct. 7 – $45 IMS Gate Admission (Indy 8 Hour) + Museum Admission
Oct. 8 – $30 IMS Gate Admission (Indy 8 Hour) + Museum Admission
HOURS & CONTACT INFO
The Indianapolis Motor Speedway Museum is open every day of the year except for Thanksgiving Day and Christmas Day.
Open:
9 a.m. - 5 p.m. (ET) March - October.
10 a.m. - 4 p.m. (ET) November - February (Closed Thanksgiving Day, Christmas Day)
General Information (during open hours): (317) 492-6784
Tour Information: tours@brickyard.com
Online: www.imsmuseum.org
Photo Shop Hours:
Thursday and Friday - 9 a.m. - 5 p.m. (ET)
Saturday 12 p.m. - 5 p.m. (ET)
Track Laps: Kiss the Bricks Tour
Take a lap around the famed 2.5-mile oval with our "Kiss the Bricks" tour, a 30-minute narrated tour with a stop at the start/finish line so you have an opportunity to do what race winners have done since 1996: kiss the 1909-vintage paving bricks that once comprised the entire racing surface. Includes a self-guided Museum tour.
Adults (age 16 and up)

$25

Seniors (age 62+)

$24

Youth (age 6-15)

$15

Children

FREE (5 and under for first child; $2 per additional child)
Grounds and Golf Cart Tours
Our VIP Grounds Tour is our most thorough all-ages tour: this 90-minute narrated journey takes you to "behind the scenes" landmarks such as the Pagoda, Timing & Scoring, Media Center and Gasoline Alley. Take a lap around the famed IMS oval and "Kiss the Bricks" at the start/finish line. Prefer a more personalized tour of IMS? Reserve our two-hour Golf Cart Tour, which includes a detailed view of all IMS landmarks, the track and "Yard of Bricks," plus refreshments a ticket lanyard and one-on-one conversation with a Museum tour guide. Guests must be age 12 or older and accompanied by an adult. The VIP Grounds Tour and Golf Cart Tour include a self-guided Museum tour and are available March 1-October 31. For tour pricing and schedules, call the IMS Museum Tour Desk at (317) 492-6747, or visit www.imsmuseum.org.
Location & Directions
The Museum is located at 4750 W. 16th Street, Speedway, IN, 46224, inside the track between turns 1 and 2. The entrance to the Museum is located at Gate 2 on the north side of 16th Street. This is marked by a black banner on the west side of the entrance.
View directions to the Indianapolis Motor Speedway.
Parking
Parking is available at the Museum and is free of charge during days that the track is not in use for a race or other public event. During races and certain other events, Museum guests may need to park outside of the track and walk in.
During on-track days this May, visitors should park in open IMS parking lots and use the Pagoda Plaza shuttles to access the Museum.
Accessibility
The Museum strives to make its buildings, collections, programs and services accessible to all visitors. Companions or aides of persons with disabilities are admitted free of charge. Museum ADA services include:
Free, accessible parking to the south and west of the Museum building, with appropriate curb cuts and ramps to facilitate entry into the building.
Wheelchair accessible tour buses.
We welcome service animals.
Our Museum Hosts can lead guests with severe vision impairments through a special touch tour of select vehicles in our collection.
For our guests with hearing impairments, we have printed texts of the narration of our bus tours of the track.
American Sign Language interpretation is available upon request with a minimum 48 hours' notice.