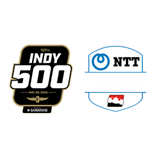 COMMUNITY INITIATIVES
INDIANAPOLIS 500
The Community Engagement of the Indianapolis 500 puts fans first and allows them to show their Indy 500 passion and spirit, one of the biggest traditions that makes IMS the place Where Tradition Never Stops. IMS and the Indianapolis community have come together to offer many ways for you to be a part of "The Greatest Spectacle in Racing!"
WELCOME RACE FANS
Art depicting the most popular words you'll see during the Month of May will "Welcome Race Fans" Back Home Again to Indianapolis. This collaborative project between the Arts Council of Indianapolis and the Indianapolis Motor Speedway will connect art to this historic race as five commissioned artists will have their artwork displayed all across Central Indiana. Keep your eyes peeled at locations such as Main Street in Speedway, Indianapolis International Airport, and the Arts Garden for works of art by Boxx the Artist, Chrystopher Burns, Jessica Bowman, Scott Johnson, and Julie Xiao. Their "Welcome Race Fans" signs will also be featured on posters, postcards, and coasters at select bars and restaurants.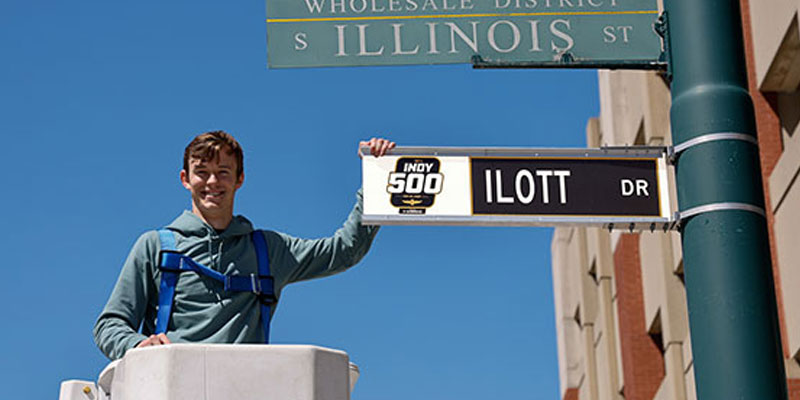 WELCOMING DÉCOR
The Indy 500 Downtown Décor Invasion is a collaboration with the Indianapolis Airport Authority(opens in a new window) and Visit Indy(opens in a new window) to ensure the characteristic hospitality of Indianapolis is obvious for visitors during the Month of May. Beautiful signage will greet race fans at the Indianapolis International Airport, and in downtown Indianapolis at locations such as the JW Marriott, the Arts Garden, Simon Malls, Harry and Izzy's and more. Plus, we also work with the City of Indianapolis to rename downtown Indianapolis streets after the star athletes of the Indianapolis 500! Make sure you grab your photo with your favorite piece of signage and post it on social media for everyone to see by tagging @IMS.
KICKOFF TO MAY
The most important month in Central Indiana is here, and it's time to celebrate! On Monday, May 1, raise your checkered flags high to mark the start of the Month of May and the countdown to the 107th Running of the Indianapolis 500 presented by Gainbridge. Be sure to share your images on social media by tagging @IMS. Then, join us Wednesday, May 4 at Monument Circle for the 500 Festival Kickoff to May presented by STAR Bank, featuring the 500 Festival Cars!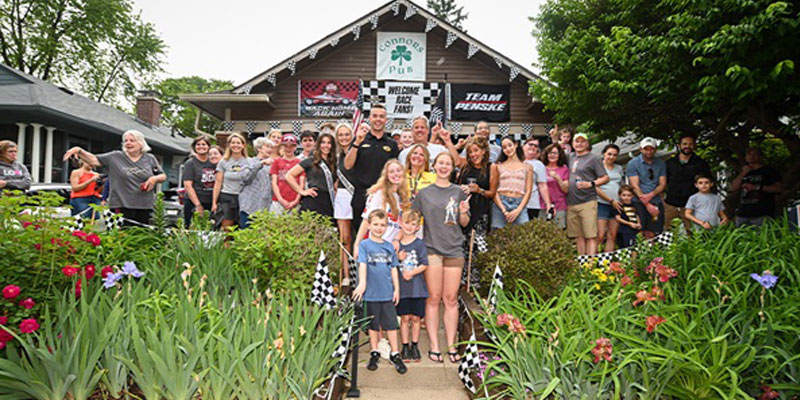 PORCHING
Porch Parties are an incredibly popular part of the Indy 500 celebration and serve as a great example of the community spirit this city has for the Indianapolis 500 presented by Gainbridge. In collaboration with the Harrison Center, race fans are encouraged to show what "This is May" means by hosting a fun racing-themed Porch Party that helps neighbors connect, build local communities and celebrate the spirit of the Indianapolis 500. Show off your Hoosier pride and encourage your local neighborhood to embrace the energy of the Month of May!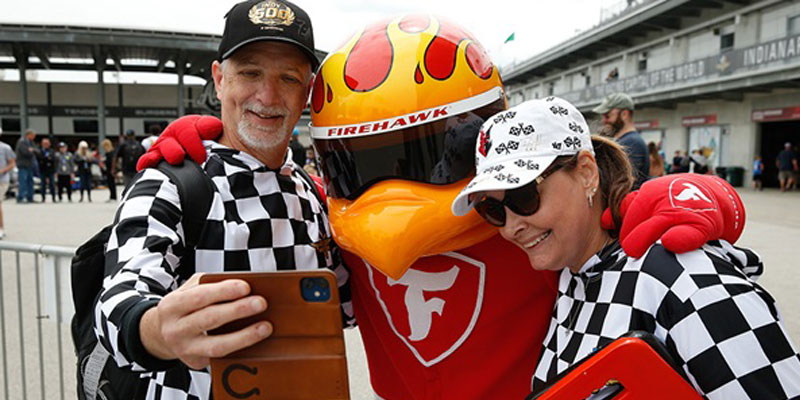 #500FASHION
The best way to show off your racing spirit is by wearing it! Central Indiana residents are encouraged to incorporate racing and the "500" into their attire on the four Fridays of May, called #500Fashion Fridays: May 5, May 12, May 19 and May 26.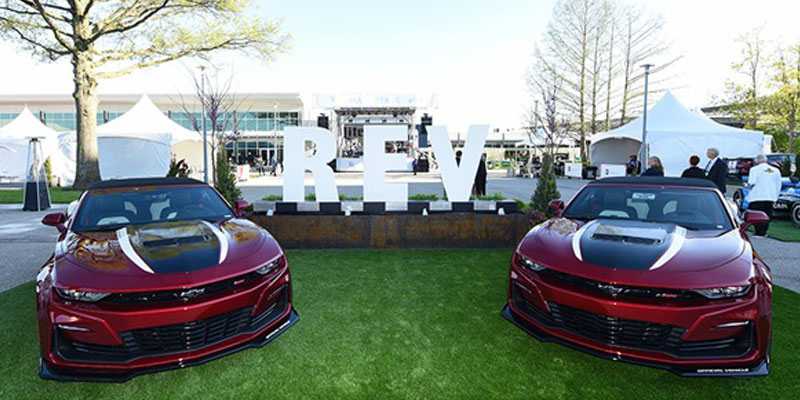 REV INDY
Each year, the Indiana University Health Foundation hosts their marquee event: Rev presented by Fifth Third Bank, at IMS. This event raises money for the IU Health Foundation and attracts guests who enjoy racing-themed food from several Indianapolis restaurants and chefs, as well as entertainment. This year's event takes place Saturday, May 6 and will help kickoff the greatest month in racing.
BIKE TO THE 500
For several years, the Indianapolis Motor Speedway and Bike Indianapolis have collaborated to offer race fans a safe and healthy commute to the Speedway on Race Day through Bike to the 500. New this year, the Race Day commute starts at the AMP at 16 Tech and follows a police escort to the racetrack, where cyclists will then park outside the famed Gate 1. This year, Bike to the 500 is expanding to allow for bike parking at IMS all month long. This is as close as it gets to all of Race Day's most exciting action!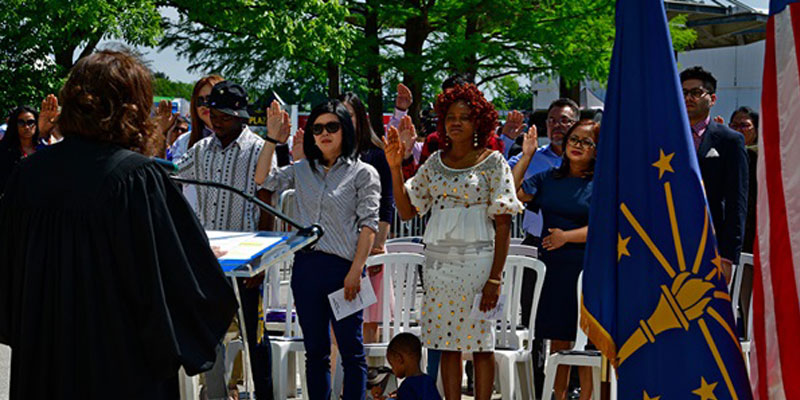 NATURALIZATION CEREMONY
The opening day for the 2023 Indianapolis 500 will kick off with a naturalization ceremony at the Indianapolis Motor Speedway. In honor of the Indy 500 starting field, 33 individuals from around the world will be inducted as United States citizens at the Racing Capital of the World on Tuesday, May 16. Their first event as U.S. citizens will be the first Indianapolis 500 practice of the year that afternoon.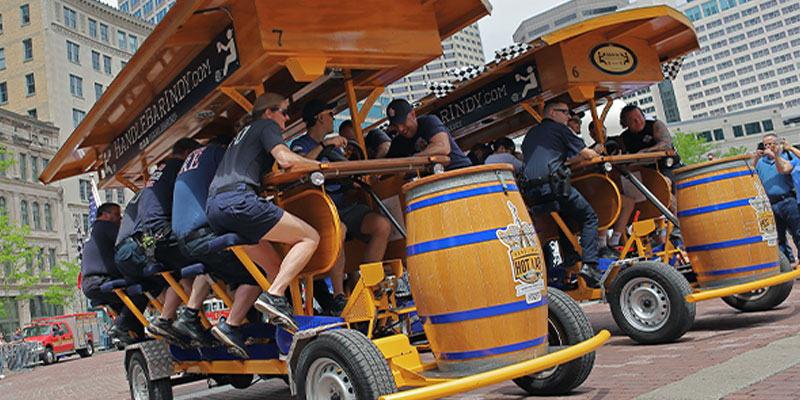 HANDLEBAR HOT LAPS
Every year, we rev up excitement for the Indianapolis 500 presented by Gainbridge by bringing local businesses and race fans together. Handlebar Hot Laps make colleagues work together and take on other Indianapolis businesses in a 48-team tournament-style Handlebar race with the ultimate bragging rights on the line. Save the date: This year's Handlebar Hot Laps will take place Tuesday, May 23.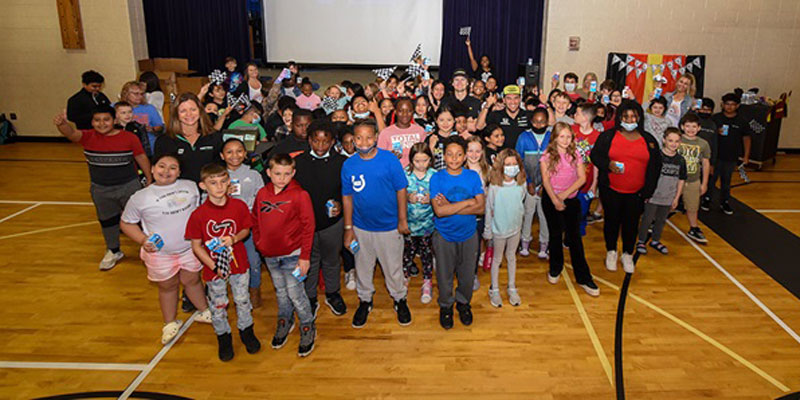 COMMUNITY DAY
Indianapolis 500 Community Day was created to teach students in kindergarten through 8th grade about the importance of nutrition, well-being and physical fitness, and to offer a real-world perspective into the motorsports industry. Each year, we focus on bringing together drivers entered in the Indianapolis 500 and children in local Indianapolis schools. On Wednesday, May 24, several drivers will visit Wayne Township Schools, Speedway Schools and Charter schools located around Speedway, impacting more than 2,000 students.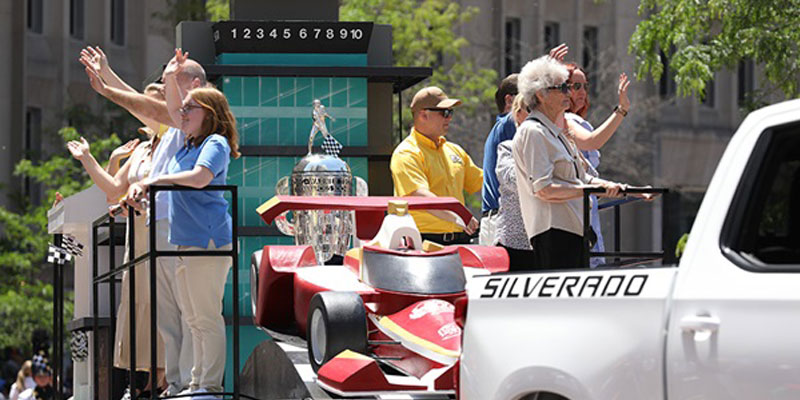 AES 500 FESTIVAL PARADE
The AES 500 Festival Parade is one of the nation's largest and most respected parades, earning national acclaim alongside the Pasadena Tournament of Roses Parade and the Macy's Thanksgiving Day Parade. After a hiatus due to the COVID-19 pandemic, the parade returns to Indianapolis' downtown streets Saturday, May 27! More than 300,000 people will line the city to experience larger-than-life floats, giant helium balloons, celebrities and dignitaries, award-winning bands and all 33 drivers competing in the Indianapolis 500.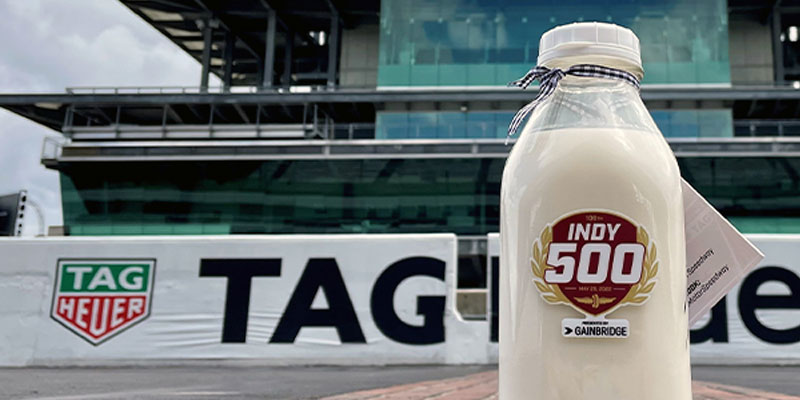 MILK BOTTLES
The best way to thank those who make the Indianapolis 500 a thrilling, unforgettable event is by giving the most Indy 500 gift ever. Commemorative milk bottles are delivered every year to various celebrities, VIP's, civic officials, groups and organizations throughout Indiana that work tirelessly to support the Indianapolis Motor Speedway.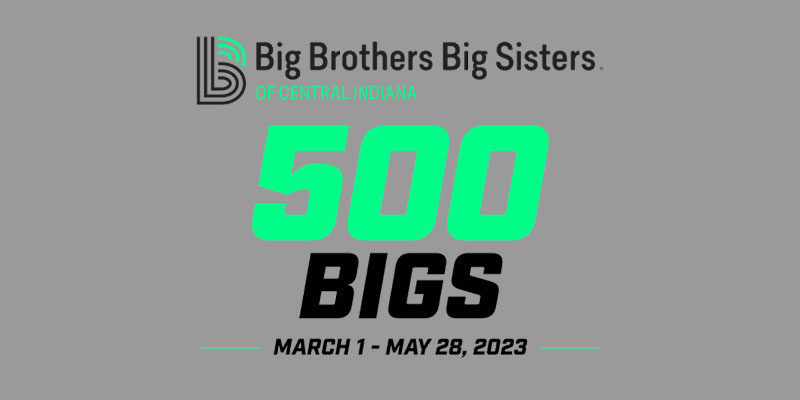 500 BIGS BY THE INDY 500
The Indianapolis Motor Speedway is partnering with Big Brothers Big Sisters of Central Indiana to drive fans and the community to support the 100+ young people in our community who are looking for mentors. The goal is to recruit 500 Bigs and connect them to young people before the Indy 500 on May 28. For those interested in becoming a Big or looking for ways to support the program, fans can visit bebigforkids.org/500by500 to learn more about the process.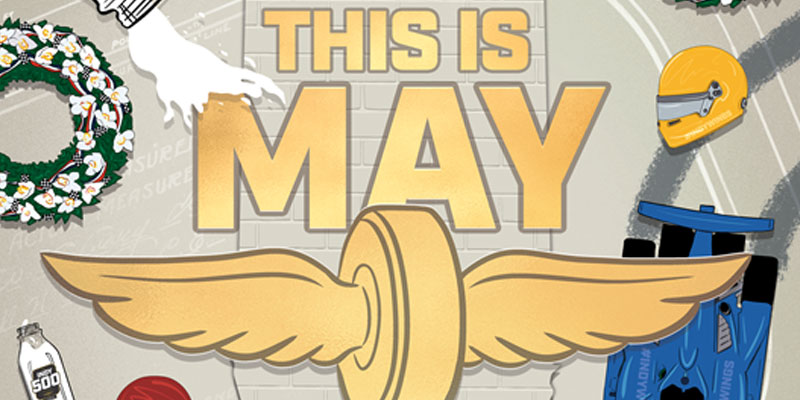 INDY WINGS
Indy Wings returns this year bigger than ever as an integral part of the welcoming décor around Central Indiana. Indy Wings provide a perfect Instagram photo opportunity for fans, pedestrians and business customers. Find #Indywings at one of these locations nearest you: The Amp at 16 Tech, Noblesville, Clay Terrace Mall, Westfield, and Main St. Speedway.