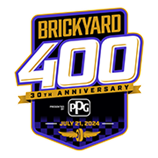 Brickyard 400 presented by PPG
NASCAR Cup Series
LEGENDS ROW
Welcome your guests to the birthplace of legends in this two-story building honoring such greats as A.J. Foyt, Mario Andretti and more. Adjacent to the famous Gasoline Alley, pick one of 18 corporate hospitality rooms for an up-close view of the amazing action in the garage area and beyond. These packages include access to the infield grandstands for watching all the on-track action as there is no track view directly from the rooms. The rooms on the second floor accommodate groups up to 50 people while the first floor rooms accommodate groups up to 100 people.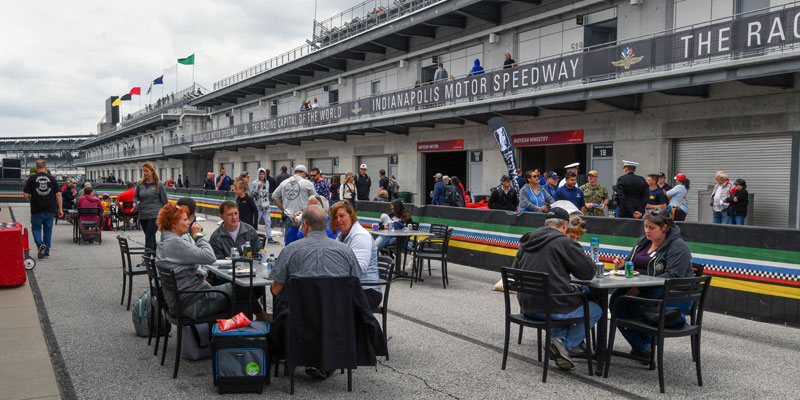 Package Details
Package Amenities*
Admission Tickets
Hospitality Passes
Transferable NASCAR Pit Pass (1 per 25 guests)****
Auto Parking Passes (1 per 25 guests)
Staff Admission Tickets & Hospitality Passes (1 per 25 guests)
Climate Control
Closed-Circuit Television
Tables & Chairs
Private Restroom (First Floor Rooms Only)
Outdoor Patio Area (First Floor Rooms Only)
Balcony Overlooking Garages (Top Floor Rooms Only)
Pricing**
Top Floor
25 Guest
Top Floor
50 Guest
First Floor
75 Guest
First Floor
100 Guest
Saturday, July 20, 2024
$2,250
$3,500
$5,250
$6,000
Sunday, July 21, 2024
$2,875
$4,250
$6,375
$7,250
*Packages for larger groups are available. Pricing and availability vary by day. Please contact IMS Sales for more details.
**All food and beverage expenses are an additional cost and must be ordered through exclusive IMS caterers.
***Pricing reflects Flex Grandstand tickets. Reserved Seating upgrades are available.
****Credentials subject to COLD track times. Additional credentials available for purchase.