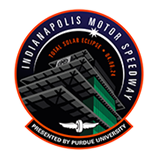 Plan Ahead
2024 Total Solar Eclipse pres. by Purdue University
Prohibited Items
The following items are prohibited through Indianapolis Motor Speedway gates:
Aerosol cans (Sunscreen excluded)
Animals (except service animals trained to do work or perform tasks for an individual with a disability)
Bicycles (guests may use dedicated bicycle parking structures at Gates 1, 6, & 9)
Coolers larger than 18" x 14" x 15"
DRONES, or unmanned aerial systems
Fireworks and flares
Flagpoles
Glass containers
Golf carts, ATVs, scooters, minibikes, roller blades, skateboards, skates, pogo sticks, and hover boards
Illegal drugs and substances or drug paraphernalia (including without limitation marijuana)
Items restricted by local, state or federal law
Lasers of any kind
Offensive or obscene materials (e.g., flags, signs, clothing)
Soliciting of any kind (including goods, materials, services, or ticket scalping)
Scaffolding or platforms
Selfie sticks
Stickers
Trampolines and swimming pools
Weapons of any type, including knives, firearms and ammunition
Any other items not mentioned that may pose a safety hazard or diminish the enjoyment of the event by other guests may be refused at the discretion of security and management. These items are subject to change without notice. There are no provisions for checking and holding prohibited items. Prohibited items may not be left at or around the gates. Items left unattended will be removed and discarded
Permitted Items
The following items are permitted through Indianapolis Motor Speedway admission gates:
Binoculars, scanners and headsets
Camelbacks
Camera stands (tripods, monopods) as long as they do not cause a safety hazard or obstruct the view of others. Camera stands are not allowed within grandstands and concert areas
Carts and wagons are allowed every day. The use of carts and wagons may be restricted in some areas
Coolers no larger than 18"x14"x15", coolers may be hard or soft sided
Flags as long as they do not obstruct the view of others. Flags are not allowed within concert areas
Food and beverages (i.e., water, soft drinks, beer, and wine in non-glass containers)
Mobility aid devices used by guests with disabilities. Guests are responsible for securing unattended mobility aid devices. IMS reserves the right to prohibit any device based upon safety considerations
Personal, non-commercial photo and video cameras. Video cameras and audio recording equipment are not allowed within concert areas
Service animals (trained to do work or perform tasks for an individual with a disability)
Strollers, lawn chairs and folding camping chairs. Strollers, regular height lawn chairs or folding chairs are not allowed in Concert Pit and VIP areas
Umbrellas as long as they do not obstruct the view of others. The umbrella's user takes sole responsibility for the safe use of the umbrella
Smoking Policy
Smoking, including the use of electronic cigarettes, vaporizers or similar products will not be permitted in IMS grandstands. Fans wishing to smoke may do so 20 feet away from buildings and seating entrances. Smoking is allowed in the IMS infield.