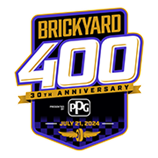 Brickyard Weekend Schedule
Saturday - Sunday, July 20-21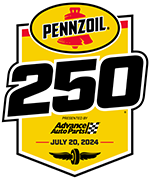 Pennzoil 250 Race Day
Saturday, July 20
History is returning to the Indianapolis Motor Speedway! NASCAR will compete on the famed 2.5-mile oval July 20-21, 2024 in a weekend that will celebrate NASCAR's roots at the Racing Capital of the World.
*Schedule is subject to change
All times eastern time
5:30 PM
Pennzoil 250
*2023 times shown. 2024 start times will be announced at a later date.
The top young stars of the future in NASCAR will take on some of the biggest names in the sport in the Pennzoil 250 Saturday, July 20 at IMS. See who will "Kiss the Bricks" in one of the biggest races of the Xfinity Series!
IMS Radio Network, SiriusXM