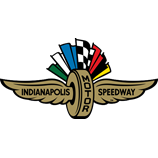 Camping
Overview
Camping is available throughout many lots located at and around the Indianapolis Motor Speedway. Available on many different surfaces such as pavement, grass, gravel and dirt, there are plenty of locations to choose from that are near your seating location.
Lot Sizes
Camping at the Indianapolis Motor Speedway features locations for RV and tent camping. Camping space sizes are below:
RV spaces are 20′ x 40'.
RV spaces in Lot 4A are 20′ x 50'.
Tent spaces are 20′ x 20'.
Daily vehicle spaces are 10′ x 20'.
Camping Regulations
Please review Indianapolis Motor Speedway policies for camping areas.