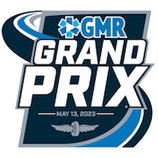 Plan Ahead
GMR Grand Prix
Make a Pitstop
Throughout the Indianapolis Motor Speedway, various concession options are available to fans. Areas include concession stands, grab-n-go stations, local food vendors, food trucks, and more.
GMR Grand Prix Race Day Concession Map
Concessions Frequently Asked Questions
All major credit cards (Visa, Mastercard, Discover & American Express) along with both Google Pay and Apple Pay are accepted.