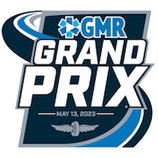 GMR Grand Prix
Friday - Saturday, May 12-13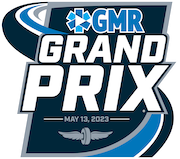 GMR Grand Prix - Race Day
Saturday, May 13
The Month of May shifts into high gear when the stars of the NTT INDYCAR SERIES take on the action-packed IMS road course for the GMR Grand Prix. Will Power and Simon Pagenaud have a history of dominating the 14-turn, 2.439-mile track, but Scott Dixon, Rinus VeeKay and Romain Grosjean are trying to dethrone the masters. Experience your favorite drivers up-close-and-personal as they try to conquer the legendary Brickyard! It's time to get back at it Saturday, May 13.
All times eastern time
7:30 AM - 6:00 PM
Gates Open
8:00 AM - 8:40 AM
Cooper Tires USF2000 Race 2
40 minute race

8:55 AM - 9:45 AM
USF Pro 2000 Race 2
50 minute race

11:15 AM - 11:45 AM
NTT INDYCAR SERIES Warm-Up

12:00 PM - 12:40 PM
Cooper Tires USF2000 Race 3

1:00 PM - 2:00 PM
Indy NXT Race

2:50 PM - 3:20 PM
Badge Grid Walk
Bronze (and Silver) Badge holders must enter and present their Bronze Badge at the South Pit Gate or Victory Podium. Grid Walk exits will also be located through the South Pit Gate and Victory Podium.

Pre-Race Schedule Subject To Change
3:30 PM

5:45 PM
Post-Race Track Walk (Time approx.)
Shortly after the completion of the GMR Grand Prix, fans have a unique opportunity to walk onto the track. You can stroll along the straightaway, snap pictures at the Yard of Bricks and take part in the victory celebration. Bring the crew to experience the Indianapolis Motor Speedway in a whole new way.