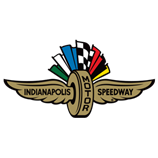 The Pagoda
The Pagoda is one of the most recognizable structures at the Indianapolis Motor Speedway and in worldwide motorsports.
The current Pagoda was built during the massive construction project from 1998-2000 at IMS that included the original, 2.605-mile road course, Formula One-style pit side garages and media center. The Pagoda towers in its magnificence centered on the start-finish line. It has nine tiers or viewing levels and reaches a height of 153 feet, equal to a 13-story building. The flagpole on top extends to 199 feet. The glass panels facing the main straightaway were built in England.
Housed in the new Pagoda are state-of-the-art facilities for race control, safety, timing and scoring and radio broadcast booths. Behind the new Pagoda tower is the Pagoda Plaza area, a focal point for spectators who wish to take a break from viewing the on-track action.
The Pagoda Plaza is fully landscaped with grass and a brick walkway shaped like the oval. A 36-inch strip of bricks runs from the track's start/finish line, underneath the Pagoda tower and into the middle of the plaza. Large video screens show on-track action and messages. The area is an ideal location for spectators and families to relax.
Interesting Facts about the Current Pagoda:
| | |
| --- | --- |
| 10 | Consists of 10 levels in the tower, two levels in race control. |
| 199 | Overall Pagoda height is 199 feet (60.65 meters), from ground to top of flagpole. Height of Pagoda structure is 153 feet (46.63 meters), from ground to roof. |
| 65,000 | 65,000 square feet (6,039 square meters) total area. |
| 6,100 | 6,100 cubic yards of concrete. |
| 1,170 | 1,170 tons (1,189 metric tonnes) of steel was used. |
| 19,500 | 19,500 square feet (1,812 square meters) of glass. |
| 17,855 | 17,855 square feet (1,659 square meters) of translucent panel that is outside the balcony levels surrounding the Tower. |
| 6,050 | 6,050 square feet (562 square meters) of composite panel. |